download/print schedule as pdf file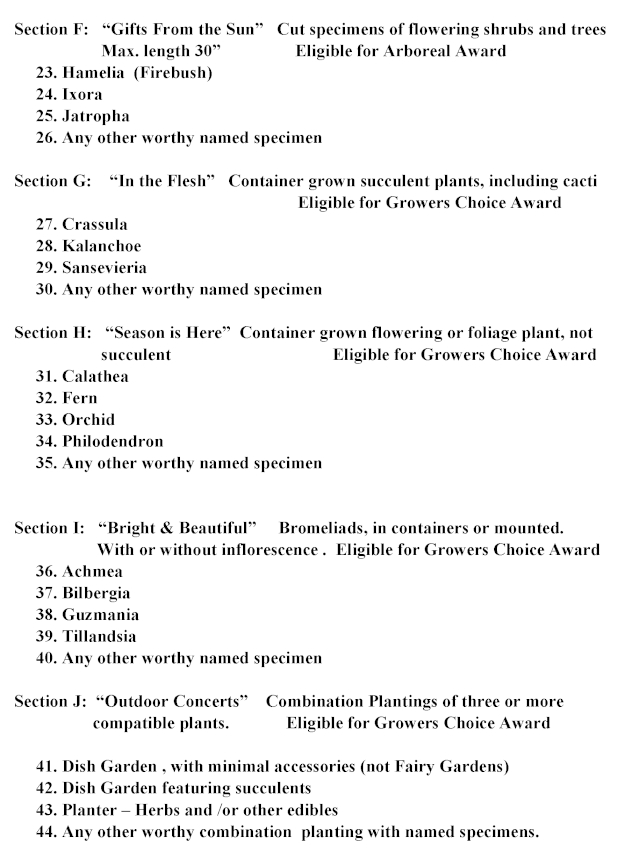 Horticulture Rules  0.0
Just the ones you need to know for now!
1.  All entries must be home grown—from any garden or container under your care.
2.  Plants must have been in your possession for a minimum of 90 days prior to the show.  That makes  January 12, 2019 the last day you may buy or otherwise acquire plants.
3.  Exceptions are what you grow from seed, such as Combination Plantings of lettuces, flowers, etc.
4.  Combination Plantings must be grown together for at least 45 days.  You must have the plants for 90.
5.  If you care for or supervise the care of any plants or shrubs in your community, you may enter them  as YOURS if you really feel responsible.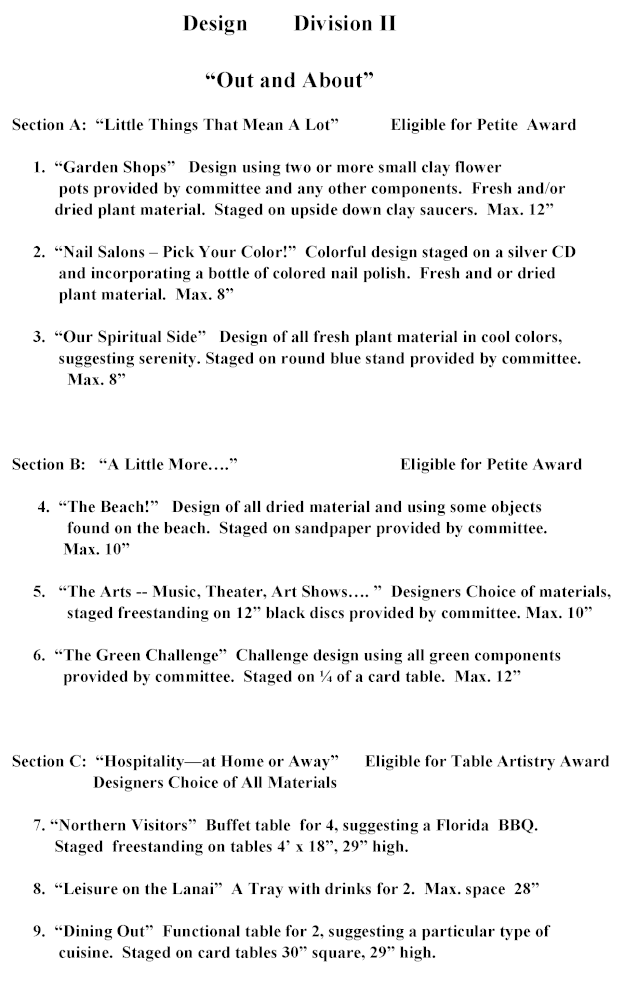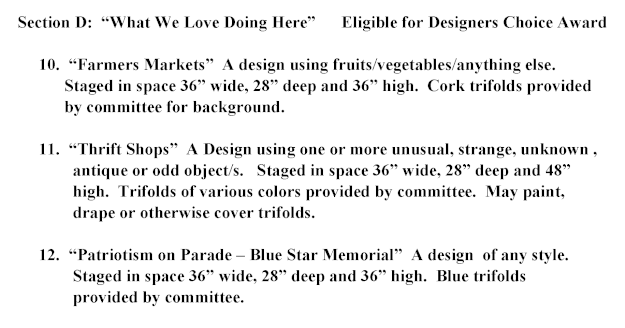 Design Rules
All you need to know for now!
1.  Some plant material must be used in each design.  It may be fresh and/or dried except for Class 4 which calls for all dried.  Only dried material may be painted or otherwise treated.
2.  All materials may be bought, not required to be home grown.
3.  A design must be the work/creation of only one person.  Help in assembly or transport is allowed. You may create your design in advance and have a friend transport and place it.
4.  You may enter as many classes as you want, but only one per class.  We recommend doing two or more!!!
5.  If you sign up for a design and are unable to fulfill your commitment, please find a substitute!
6.  Questions, doubts, clarifications??
Email Suzy:  suzy.valentine@att.net    or
Lorna: lornahohara@gmail.com
7.  Sign up with Design Entries Chair Pat Townsend:  pattytow60@yahoo.com  ASAP!
8.  Have FUN!!!