August Meeting at Rose Ford's Home
June Flower Pictures from Denise Baier
Fort Myers-Lee County Garden Council New Officers
May 15, 2021 Growing in Pat Townsend's Front Yard – click to view
May 10, 2021 Meeting Minutes
Guest Speaker Paula Novander – meeting photos
GCGC Luncheon Photos April 12, 2021
GCGC Budget for 2021-22 is now posted on the documents page
March 29, 2021 Blue Star Marker Dedication
March 12, 2021 Garden Council meeting and lecture
March 8, 2021 meeting agenda and minutes
Guest Speaker Bob Cook – meeting pictures
Yearbooks
There was a mix-up when people picked up their yearbooks. Names of members were on the back cover but not everyone noticed this. As a consequence, some picked up a yearbook with another person's name and then were also mailed a yearbook.
If you did not receive a yearbook, please let our membership chairman, Claire Flynn know.
The GCGC Board expects that normal in person monthly meetings will begin in October 2021.
please read more of Diane Schmid's March Message
February Garden Pictures from Denise Baier
January pictures from Denise Baier's garden
Anne Duffy is looking for anyone willing to be the next recording secretary – email or call her if you are interested. Click here for the position description.
Guest Speaker Tony Mauriello gave another talk on butterflies after our February meeting.
Click here to view his slides.
We are holding our Elegant Sale remotely this year. New items added 1/8/2021 – click to view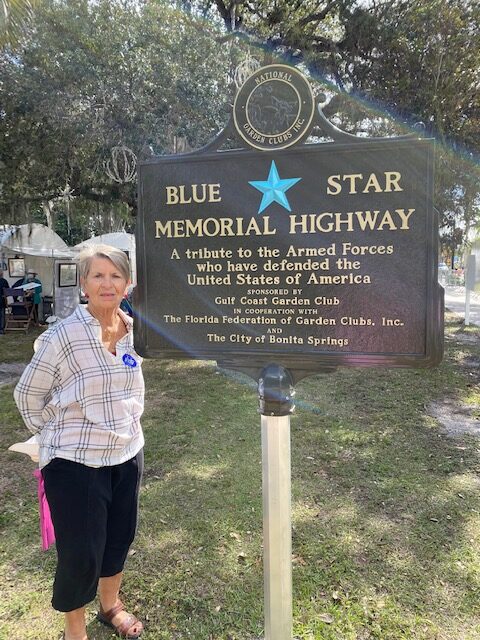 Kathleen has recent completed another video
Creative Floral Arrangers Videos by Kathleen Hawryluk
District 9 Meeting Lecture 10/22/2020
Press Release about Berne Davis Garden
The 2020-21 Yearbook is now online – click here
The online version does not have the member directory.
For the password protected directory – click here
Links to the yearbook and directory can be found on
the ABOUT US page.
July-August photos submitted by:
Jackie Belcher
click to view
View Site of our Blue Star Marker
---
May-June 2020 photos submitted by:
Zoe Shutka
Denise Baier
Sharon Kennedy
Anina Bachrach
click here to view

more photos from Denise Baier

Anne Duffy thought everyone would like to see the Lewis Miller Design Flower Flash
click here to view
Anne Duffy submitted some spectacular photos from landscape photographer Albert Dross
click here to view
Beginner or Expert…
Full Time or
Seasonal Resident…
All Are Welcome!
We study horticulture and floral design.
We encourage protecting and conserving natural resources.
We promote community service and roadside beautification.
We share our love of nature.
When live meetings resume they are held the 2nd Monday,
Oct – May
9:00 am till Noon
Unity Church • 28285 Imperial Parkway • Bonita Springs
The church is just south of Bonita Beach Road.
There is time for coffee and socializing as well as educational programs about both
horticulture and design.
Find out why we are the fastest growing garden club in Southwest Florida.