When you shop at Driftwood please mention you saw their ad on the Gulf Coast Garden Club Website. Click here to view
Horticulture Schedule and Rules are now available – click here
November 14, 2022 GCGC Meeting photos by Anina Bachrach
November 11, 2022 Council Meeting photos by Anina Bachrach
The 2022-23 Yearbook is online.
The online version does not have the member directory.
For the password protected directory – click here
email benbachrach@gmail.com if you need the new directory password
Links to the yearbook and directory can be found on
the ABOUT US page.
Flower Show: Lorna O'Hara and Laura Sullivan are working on a plan for a "mini flower show" for February 24-25. All volunteers and ideas are welcomed. Please email Lorna or Laura. We are planning to use the Bonita Springs Library at 10560 Reynolds St. for the event.
September 9, 2022 Council Meeting photos by Anina Bachrach
Included in these Council meeting photos are the slides on 'Tillandsia' that Tony Mauriello would have delivered at our Oct. 10 meeting which was canceled due to Hurricane Ian.
August 22, 2022 Council President's Tea Photos
August 8, 2022 Meeting at Kathleen Forsman's Home Photos
July 11, 2022 Meeting at Laura Sullivan's Home Photos
Kathleen Forsman submitted pictures of plants and flowers on her lanai and in her garden. Kathleen mentioned: "We ate the fourth generation pineapple and it was perfect!". She included a picture of the pineapple plant.
Click here to see her pictures.
Denise Baier provided pictures from her summer garden. Regarding her Hydrangea pictures she said: "They say you can grow them in Florida I'm proving they are wrong." With her Caladium pictures she said: "I really enjoyed and took notes regarding the lecture on Caladium. I thought maybe our members would like to see how you can enjoy the plants and their colors during the summer." Click her to see her pictures.
The Gulf Coast Garden Club is now accepting applications for 2022-23 sponsors. Contact Anina Bachrach aninabach@aol.com. Click here to see our current sponsors.
Bonnie Jean Clancy thought you would be interested in the
University of Florida website on Foodscaping
May 13, 2022 Council Meeting Photos
May 9, 2022 Bonnie Jean Presentation – Landscaping with Edibles
May 7, 2022 Photos from Kasia Petchel
April 30, 2022 Cape Coral Garden Club 50th Anniversary Flower Show Photos
April 11, 2022 GCGC Luncheon Photos
* Supporting organizations through donations
In December, GCGC provided a Santa mailbox to a local school, so children through the third grade could mail their cards to Santa. GCGC will again donate to Camp Wichovia and a gardening book to our local school for introducing gardening to students.


Here is the link to the wonderful new spring issue of the National Gardener:
https://www.gardenclub.org/sites/default/files/2022-04/tng-spring-2022.pdf

Check the FFGC.ORG website for information on EVENTS.
Please send content suggestions to: benbachrach@gmail.com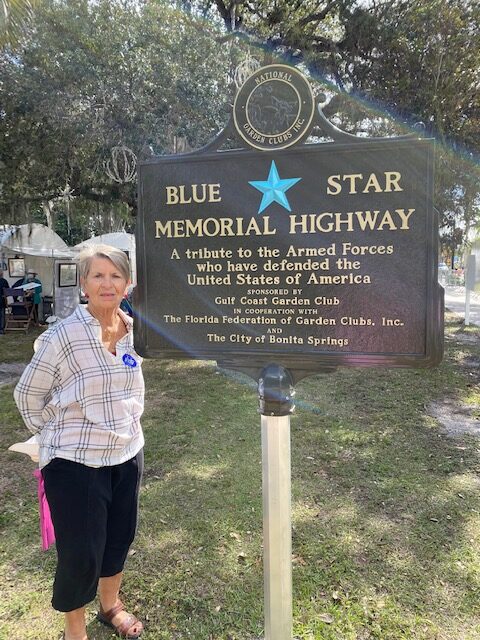 Kathleen has recent completed another video
Creative Floral Arrangers Videos by Kathleen Hawryluk
---
Beginner or Expert…
Full Time or
Seasonal Resident…
All Are Welcome!
We study horticulture and floral design.
We encourage protecting and conserving natural resources.
We promote community service and roadside beautification.
We share our love of nature.
When live meetings resume they are held the 2nd Monday,
Oct – May
9:00 am till Noon
Unity Church • 28285 Imperial Parkway • Bonita Springs
The church is just south of Bonita Beach Road.
There is time for coffee and socializing as well as educational programs about both
horticulture and design.
Find out why we are the fastest growing garden club in Southwest Florida.